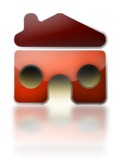 Food drives organized by community groups are an important source of food and other common products needed for distribution to BFL clients.
Please submit the form below if you are interested in coordinating a Food Drive for Bremerton Foodline. Alternatively, you can contact Patti Peterson at (360) 479-6188 to advise us of the dates of the drive and your organization contact information.
Click here to see more information about food drives and a list of common products that we need throughout the year. If needed, we can pick up the food donations at the conclusion of the drive. In addition, you might consider doing a toys or stocking stuffer drive for the holidays or a drive to collect personal hygiene products such as brushes, shaving supplies, soap, shampoo, deodorant, toothbrush and toothpaste, etc.
Thanks for your commitment to our community!